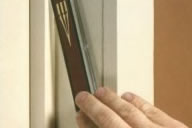 Guest House Reservation
Hundreds of Jewish tourists come to Lancaster every year. At our guest house, visitors can enjoy staying in a kosher environment.

Passover Seder RSVP
Are you looking for a meaningful Seder that you can follow?
There is a place for you at our Seder. We offer a fun, interactive Passover Seder. Our ...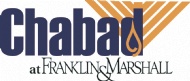 Chabad at Franklin & Marshall
The Chabad student club plans Jewish programming that cater to all Jews from diverse backgrounds. For more information, check out our Facebook page, ...

Lancaster County Kosher
Did you know that our certified products have been enjoyed by thousands of people?

Our certified products have been accepted by national ...

Contribute to Chabad
You are our sole source of funding! We rely on the support of our alumni, parents, and community members. Click to make a donation or call us for a ...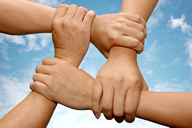 Serving York